COVID-19 has pushed most of the world into lockdown and self isolation. Under these circumstances, the majority of the folks working in offices are forced to work from home.
There are a huge number of tools that are available and we are all used to apps that we have used for some time.
But this list of work from home apps and tools will be the last one you need to refer to.
Why?
Because I have done my own research and read tens of articles, journals, news reports and psychology papers to prepare a simple list so you don't have to.
Most of these tools are free and open source, some offer extended trials. Thing is that you will immensely benefit from checking this out. Even if you are a work from home pro!
Table of contents
Hardware – Tools for Work from Home
This is often ignored. In most of the tutorials for tools or apps for Work from Home you will barely find a mention of the physical tools that are essential when you have to work from home.
So here are the ones that you should not do without.
1. A good microphone
A microphone is often ignored but is highly recommended especially if you are doing video conferences in noisy environments.
While your laptop or mobile mic may be good enough in a room, you can't expect to use them in a public place with a lot of background noise.
A simple lapel microphone may do the job. Portable USB microphones that you can carry can be another alternative.
I recommend the inexpensive Fifine Metal Condenser Recording Microphone. It is not great but for the price you won't find anything better.
2. Digital Pen
A good digital pen is more than just a cool accessory. If you have an iPad or use any digital tablet, you will do well with a digital pen. Scribble quick notes, write memos or even draw doodles – it comes in handy.
Since this is also strictly optional, unless you take a lot of notes – I will suggest you to go with something basic.
3. A headset
This is also nothing fancy. Since I have already got a microphone, there is no need for a headset with an inbuilt mic. If you wish to go that route, pay a couple of hundred bucks extra for a Sony or Sennheiser piece.
Nothing fancy, but will get the job done.
4. A big water bottle
You must stay hydrated. Especially during these times. Getting up often is not a great idea. Get a water bottle instead. Anything simple will do. Avoid plastic ones and you are good to go.
5. A quality chair
This is a must. Experts currently estimate that about 80% of today's population will experience back pain at some time in their lives. And a significant number of these cases is due to bad sitting habits.
Invest in a good chair that keeps your posture appropiate. One like this will be good for your back.
6. Ergonomic Mouse and Keyboard
There are a lot of options. But if you have to type a lot of stuff and use your mouse frequently, get a good mouse-keyboard combo. This one from Logitech is great. There are other more expensive ones with greater features available but for your work from home needs, this is more than sufficient.
Now that is settled, let me walk you through the applications that you can use. Sure, you have come across some of them. But there are surprises. Good ones!
Work from Home apps
These are sub divided into several categories. Some of the apps may belong to multiple categories, so make sure you cover all of them.
Connectivity
Your office network may provide you with a VPN service to connect to your restricted network. There are several tools that exist for the purpose. You can check out OpenVPN for the same.
But there is often a need for further security at your end, even when you don't need to connect to your office network.
For instance, when you are in a public WiFi network or have to use an unsecured network – it is highly recommended to use a third party VPN to encrypt your connection AND anonymise your web signature.
There are a plethora of free VPN services online. I will never suggest them. There are three reasons.
They are very very highly crowed. This means the speed you get will always be terrible. You won't be eligible for any support either.
There is no guarantee that your information is not logged at their end. This may be a subjective point – but you may find it hard to trust your data security to a party that offers its services for free.
Most of them offer only browser based VPN services.
Thankfully, there are reliable and inexpensive options around.
7. ExpressVPN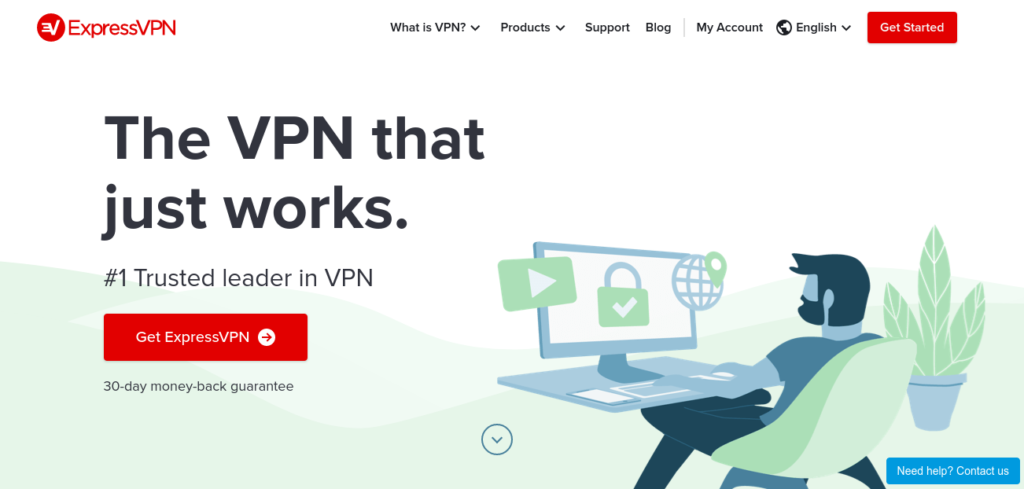 ExpressVPN offers affordable services and works across multiple devices. They offer a trial for a month as well.
8. NordVPN
The other and even cheaper alternative to this is NordVPN. The features it promises are similar but the price is pretty much half of that of ExpressVPN.
9. Create your own VPN
This is for those of you tinkerers. You can create your own VPN that will do a decent job for you.
Fortunately, there is this project at Algo VPN that allows you to create a VPN service yourself. You will need servers in the cloud (or on premise, but that defeats the purpose) for this to work. The tutorial should get you started.
Note taking apps
Notes are important. You have a lot of options here.
I will highly recommend Evernote here.
10. Evernote – King of Notes
The Evernote basic app will be enough. But if you need more like task management or Team inputs in the app itself, you will do better with their premium or business offerings.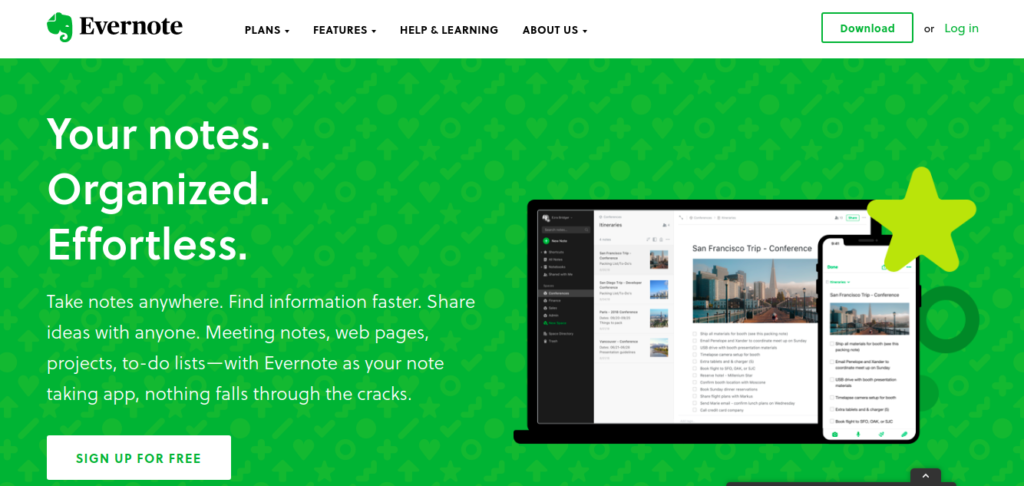 There are other options, even free and open source ones. But this one takes the cake and works best across almost all devices.
Note: Linux is not officially supported for the native app but there are ways you can install them. You will have access to the web interface anyway though.
11. Drawpile – brainstorm
Drawpile is a cool piece of tool that allows you and your team mates to draw on a board online. Your digital pen will come in handy here. Doing that with your mouse is painful.
You need to download and install this app. It works across Windows, Linux and Mac – so you are almost covered. There is no mobile support yet though. Start the app, use the default server or start one of your own and share the link for others to join in.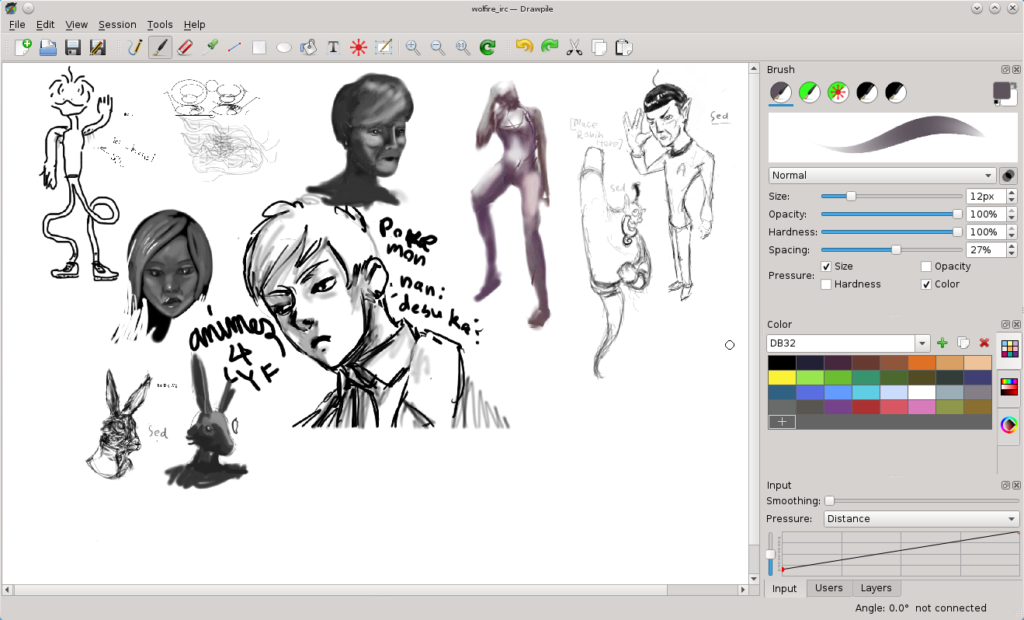 When there's nothing, there's the trusty notebook
Any physical notebook will do, really.
Carry one around even if you are a thoroughly digital person. Writing is therapeutic in a way.
When you are travelling or in a meeting and (God forbid) you run out of charge on your laptop/mobile device – a simple paper notebook and pen will serve you well.
A basic scanner
Scanner are still necessary. Good thing is that your existing mobile cameras have become much more efficient today in scanning pages and figuring out the text.
12. Microsoft Lens
Your mobile is good enough for this. Install Microsoft Lens and use it for all your scans. The free version is more than enough for all your needs. Available on all major platforms, Microsoft Lens is a simple companion for the 'work from home' user.

Epic Web browsers
There are classic choices that work well. You have Google Chrome and Firefox. Microsoft's new Edge is great too. Except for Firefox, these are Chromium based browsers, so the user experience will be similar.
13. Google Chrome
Yes. It is a memory hog. Thankfully there are ways to reduce the Google Chrome memory usage to an extent. Even then, you must be familiar with this tool. Most businesses build apps keeping Chrome in mind. So whatever tools, apps or extensions you use – chances are that they will work.
Available for all platforms and devices, open source Chromium and Google Chrome remain favorites.
14. Microsoft Edge
This is my new favorite. There are some cool features that Edge supports out of the box. It is now Chromium based, so all my extensions for Chrome works too!
Plus, there is IE mode that allows you to emulate Internet Explorer for any legacy application that you may need to use.
Also there is this beautiful surf game that you can play when offline.
Pity, you can install it on any device BUT Linux for now.
Note: If you want to quickly test an application or site online on multiple browsers, you can do it at Browserling. Even Internet Explorer is supported!
Communcation Tools
This is serious.
The biggest challenge to work from home is difficulty in communication. You get to understand how easy it is for one to get in touch with your colleagues when you are in office.
The list here will be expected. But there are surprises!
15. Skype – Good old
Skype needs to introduction. Video calls, cheap international phone calls – it comes with them all.
It supports pretty much every platform and device now.
It will also work across a number of corporate networks without the explicit need to whitelist. Such is its fame.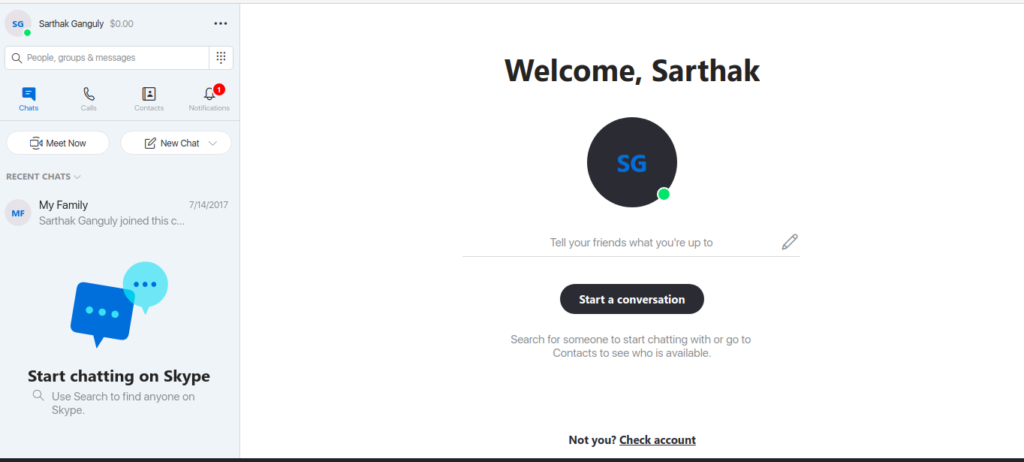 16. Hangouts – similar as above
Google Hangouts is another one. I have found this to work better when connecting to multiple users at the same time. The feature list is similar. There is Hangouts for Businesses that comes from the GSuite.
17. Teamviewer for Screenshare
Teamviewer allows you to share your screen with another. The remote user can then take control and do stuff. Like, show you a presentation, debug some error or access a network computer.
Teamviewer is expensive, but for personal use there are no charges. Since you only temporarily need to work from home – the free version is sufficient.
There are a couple of suprises too.
18. Riot – group messaging
Think WhatsApp.
Think privacy.
Check out Riot. Run the application directly from the browser and share the link to chat to recipients. You are completely in control of what gets shared.
Available for mobile devices as well – riot is a better and more secure chat application for your business needs.
Oh! And it is free and open source too.
19. Jitsi meet – group video
In terms of features, it does not offer anything new when compared to Hangouts or Skype.
But this IS FREE.
It is also open source and you can use it without even creating an account with them.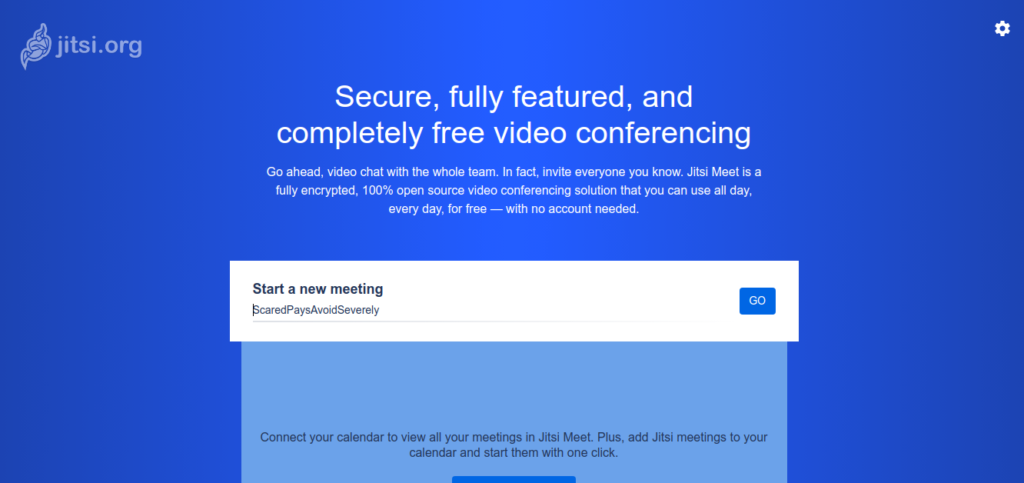 20. ContactOut – Email Finder
ContactOut allows users to search for email addresses and phone numbers across the web, making it easier to contact potential collaborators and teammates.
Moreover, its database contains over 200 million contacts from different countries around the world.
Thanks to its intuitive user interface, users can quickly search for contacts using a variety of filters like job titles, companies, regions, and so on.
ContactOut also offers premium features such as automated email verifications that help verify emails within minutes while also notifying users of any errors or changes in the contact's information. This guarantees that all contacts are up-to-date and valid in an efficient manner.
Password management
Oh boy.
This used to be a major headache. I would have to click on the 'Forgot your password' link on all websites to log in.
Not anymore.
21. LastPass
For the last 5 years, I have been using LastPass and I have had no complaints whatsoever. I have to remember only ONE master password to login to LastPass. Their premium version is actually free and supports all devices I own.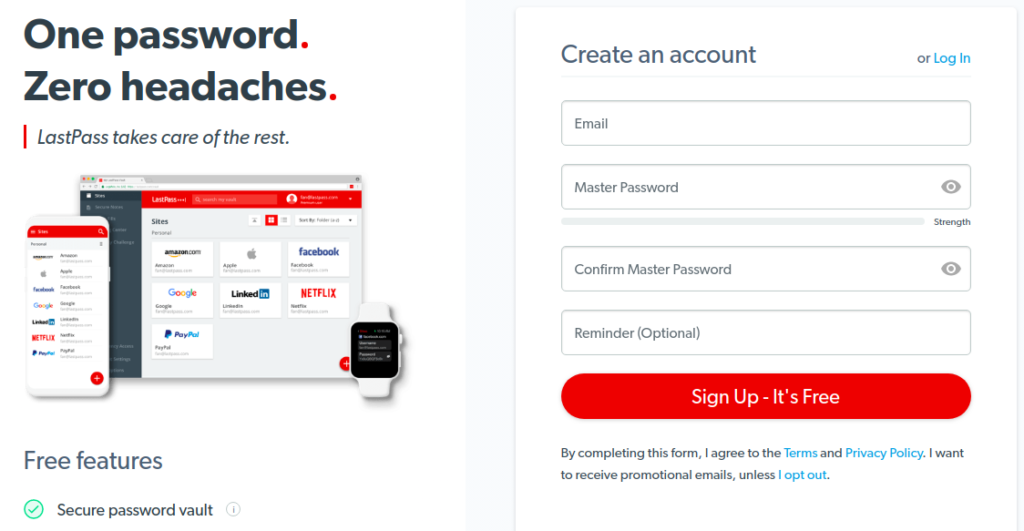 22. Alternative – 1Password
If you want to use a paid service, try 1Password. Due to the COVID-19 imposed lockdown, they are offerning a 6 month extended trial.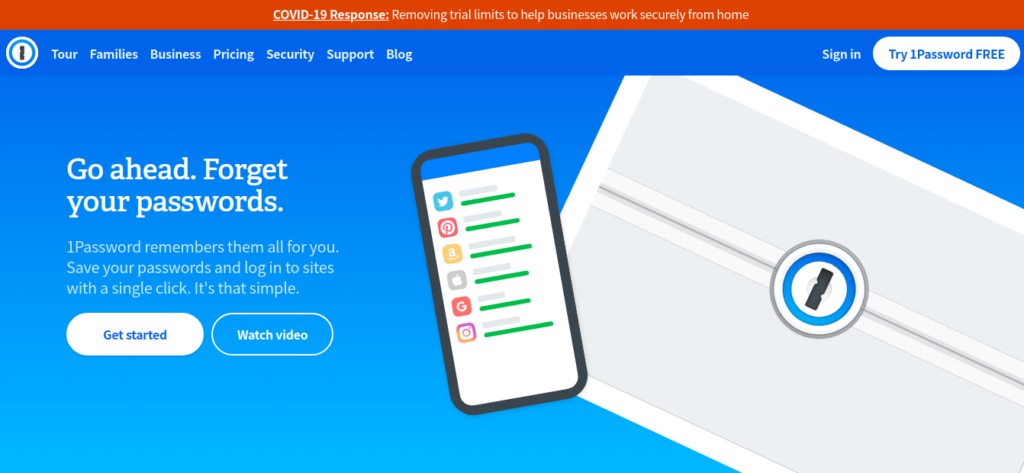 23. KeePass – Ideal offline password manager
If you feel storing your passwords online in the cloud is risky, try a completely offline solution. KeePass will let you do just that.
Download the application and install to use. There are unofficial Linux, Mac and other device based ports (including Android) for you to use as well.
Work and Project Management
Let's bring in the big boys. Project Managers with Kanban boards will benefit from this section.
24. Trello
I have been using Trello for a couple of years. It is a simple Kanban board based application that allows you to organise stuff that you are doing, plan to do etc into neatly organized buckets.
For example, once you get a task done you drag the task from the 'Doing' bucket to the 'Done' bucket. If you are sharing the board with other stakeholders – they also get to know about this. It's pretty neat that way.
Trello's free version is what you will need anyway.

Bonus App – ProofHub
How about Kanban boards, workflows, tasks, project management tools and more in ONE single tool? ProofHub lets you do that. Their plans cost about $89 per month and you get unlimited users, projects, 100 Gigs of storage and more. If you want ONE single tool to do many of the tasks mentioned in this section – give ProofHub a try.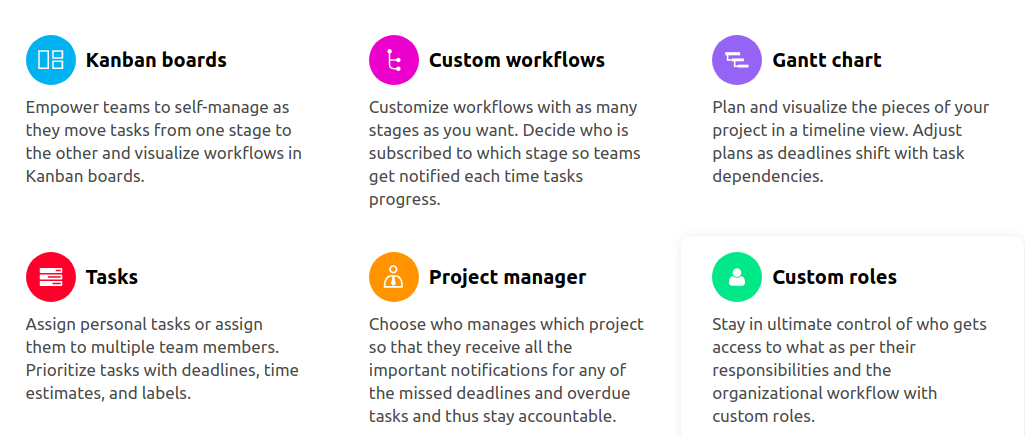 Great Alternative – Milanote
This is a relatively new offering. But the free version gives you a lot to play around with.
Milanote is a tool for organizing creative projects into beautiful visual boards.
Key Features
By design, it feels a lot like working on the wall in a creative studio – visual, tactile and sometimes a bit messy – Milanote is a great fit for designers who work in teams remotely.
Write notes & to-do lists, upload images & files and save things you find on the web
Organize visually using the flexible drag and drop interface.
Boards by default are a private place to think, but with a single click you can create a shared workspace for collaboration with your team
Milanote is filled with hundreds of built-in templates to help you get started with a variety of different projects, from creating a mood board to writing that perfect creative brief.
Price
Free version available with no time limit. – PRO version $9.99 per month (monthly and annual plans)
25. TODOIST
A simple no frills to do app, Todoist lets you keep track of tasks and set deadlines. They have gamified their productivity improvement sessions and now you can track them in the app or on web.
26. idonethis
idonethis helps employees report to managers (or themselves) if they have done tasks assigned to them. The idea is very simple and you may even not need this if you are already using Trello or any other Project Management tool. But this might come in handy while dealing with freelancers or vendors that do not have access to in house project management software.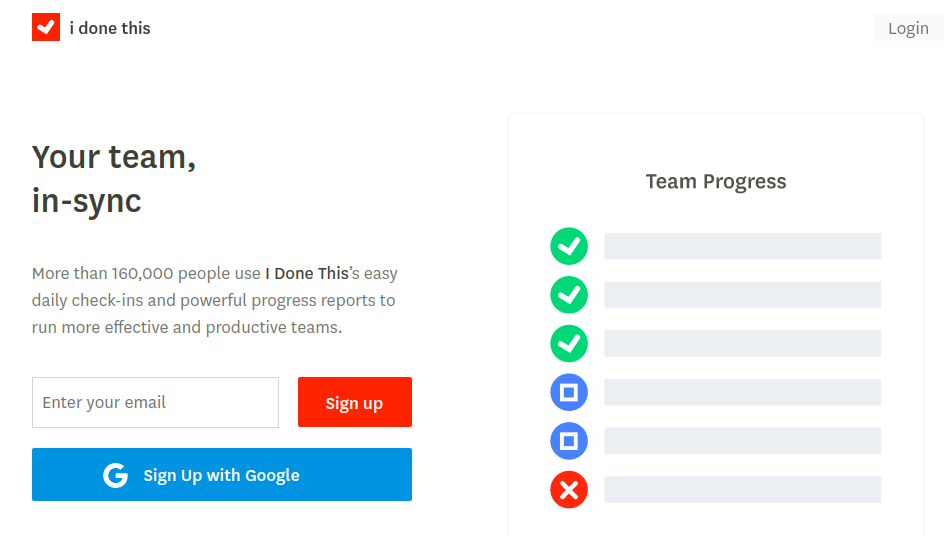 If you feel there is a need for time audit to ensure you and your team makes the best use of time, try these applications below.
27. Time Doctor
This is the best and full featured time management and audit tool out there. They offer a trial for 14 days and otherwise charge $12 per month for each user (as of today). You get a whole host of features for you to keep track of.
28. ActivityWatch – free alternative to Time Doctor
Activity Watch promises to do the same. But it is free and open source.
Activity Watch offers applications for all major desktop platforms, so you are covered. Getting started will take you some time but it is well worh it – considering the price (FREE).
29. Tomato Timer
This is a simple pomodoro timer application. You can do three things – start the timer for 25 minutes, take a short break or take a long break.
The simplicity is intentional, I hope. Start with a task and break it up into chunks of 25 minutes each. Then you take a short 5 minute break (or 10 minute one) and start another session of 25 minutes when you focus on a single task alone.
File Sharing Apps
For small files, your present mail solution may be sufficient. But there may be a need to share larger files than attachments would allow.
These below are all you need.
30.1 Google Drive
The trusty old Google Drive will allow you to save and share up to 15 GB of cloud storage. That is more than what you may require for your work from home requirements.
30.2 Dropbox
Dropbox is also another old favorite. The basic version allows you to save up to 2 GB of files. It is not much but it is very reliable and app support for all devices make it worth a mention.
31. WeTransfer
If file transfer is the only requirement, you can check this out.
You can send up to 2 GB of files to recipients. There is no storage for the free plan though but chances are you won't need it.
Otherwise, the paid plan will set you back by $120. You get 1 TB of stroage though.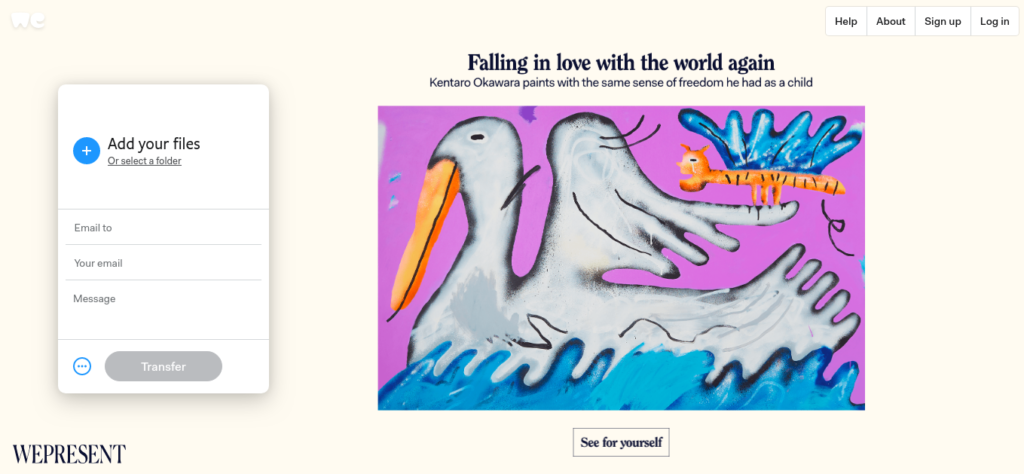 Endpoint security
If you are using the latest version of Windows, Mac or Linux – you should not worry too much about security. Especially if you are on Mac or Linux, and your Internet usage is sensible – you should be fine.
There may be a need to be extra sure. If you are using Windows, you may want to use an antivirus to check if there are exisitng infections.
If the requirement is temporary, try a trial version of Kaspersky or BitDefender to do the job.
Optional – Avast Antivirus
For long term protection, check and update Windows. Once that is done, grab a free copy of Avast antivirus and do a full scan of your PC. If it returns no red flags, you are good to go.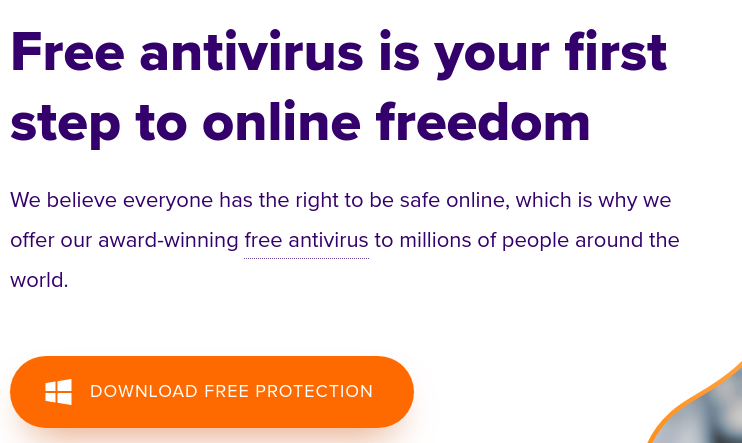 Closing behaviorial tips
Living in isolation is not easy. We are used to a world that is very fast paced. Suddenly adjusting to this new lifestyle may be difficult. Those of you in quarantine or isolation will find it harder.
Here are some tips from professionals who are forced into similar situations. Some of these astronauts have come up with tips for you to work from home and keep your productivity up.
Establish a routine – make a list using todoist (mentioned above) and write down what you are going to do when and how. Then stick to this routine. Give your mind less time to think about your predicament. Keep yourself busy.
Nourish your hobbies/Learn something new – When you live in isolation, the brain craves something new. Routine is good for maintenance. But we need more. Do things that you love to do but did not have enough time for. Pick up a new skill, learn a new language. Write a book or sing.
Exercise – This is obvious. A healthy mind needs a healthy body and vice versa. Do this.
Communicate with others – Reconnect with old friends. Call them up on group calls and have fun. Hangout (pun intended) online and play some games while you are at it. Have fun and enjoy your time as much as possible
Lockdowns are now a part of our lives. If we are able to keep ourselves safe, we all should be.
Good luck and stay healthy.